What to Expect as Our Client
Talk with Our Client Care Coordinator
Our Client Care Coordinator will speak with you to discuss your needs, insurance/payment terms, and answer any questions you may have.
Get Matched with a Therapist or Prescriber
Our Client Care Coordinator will expertly match you with a therapist who is the best fit for your unique needs. If you already have an idea of who you'd like to work with, let our Client Care Coordinator know!
Specialized Treatment
You and your therapist will get to know each other, and after 2-3 sessions determine a treatment plan to address all of your struggles and goals for treatment. Therapy works best when it's weekly and consistent, but you and your therapist will figure out a rhythm that works best for you.
Telehealth/online appointments have made it *so easy* to get started in therapy and CCBH continues to offer this modality! Expert, quality care from the comfort of your couch…what could be better?  No driving, no parking, no traffic, no snow storms, no waiting room.  Just you and your therapist doing your thing.  
If this is an important preference for you, please be sure to let our Client Care Coordinator know when you are setting up your first appointment so that can match you with a therapist who offers telehealth.
Attend your appointment in-person, locally, at our Chicago location.
155 N. Michigan Avenue, Suite 450. Chicago, IL 60601
Parking: There is parking in the building; however, it can be difficult to find. We would recommend downloading the free "Spot Hero" parking app on your Smart phone.  This app will allow you to see all of the garages in the area that are available to you and how much each will cost for the amount of time that you need.
Using Public Transportation: CCBH is very accessible by both CTA and Metra. By Train: Both the Washington and Clark/Lake stops are approximately .4 miles away from CCBH By Bus: Accessible by 147, 151, 3, 10 By Metra: Millennium Station at 151 E. Randolph St.
"My therapist is wonderful. She has helped our family cope, understand and treat the traumatic experience that our daughter is receiving therapy for. We are extremely happy with her treatment and improvement. We highly recommend CCBH to any families seeking help. They are honestly the greatest!"
Mother of a Teenage Girl – Trauma
"Although I left the Marine Corps in 2008, many of those experiences I had not shared with anyone until I started seeing my therapist. I began to speak rather candidly about my time in Iraq. Because of my therapist, I am a better person, and feel the strongest I have ever felt since leaving the Marine Corps."
Male, combat trauma
"For the past 5 years, my therapist has helped me through some of one of the most difficult times of my life. My therapist is a patient listener and she helps to break down and reframe overwhelming things that happen. My therapist helps me maintain a healthy perspective on life and it helps me to know that she is there when I need her."
Adult woman – phase of life and women's issues
"I had a great experience working with my therapist over the last several months. I'm feeling happy and hopeful despite a lot of big changes in my life. I'm sure I wouldn't have been able to get to this point without her calm and thoughtful support. I'm grateful that I found a great partner to help coach me through the process."
Adult woman – women's issues and trauma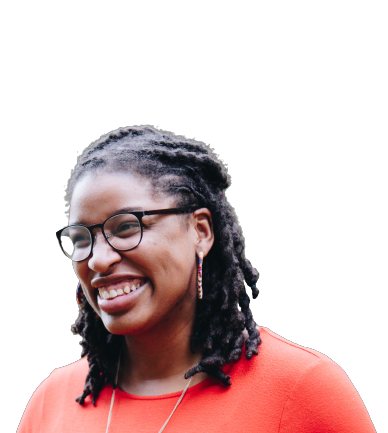 Frequently Asked Questions for New Clients
Dear CCBH clients,
The No Surprises Act protects people covered under group and individual health plans from receiving surprise medical bills when they receive most emergency services, non-emergency services from out-of-network providers at in-network facilities, and services from out-of-network air ambulance service providers.
Starting in 2022, there are new protections that prevent surprise medical bills. If you have private health insurance, these new protections ban the most common types of surprise bills. If you're uninsured or you decide not to use your health insurance for a service, under these protections, you can often get a good faith estimate of the cost of your care upfront, before your visit. If you disagree with your bill, you may be able to dispute the charges.
If you wish to request services out-of-network at CCBH, you will be provided with a Good Faith Estimate of the cost of your care before your first session.
To learn more, please visit CMS.gov.