Defunding Police and Reinvesting in our Communities
We at CCBH have been educating ourselves and taking action steps towards making some serious changes in our city through causes we feel passionate about. We know the term "Defund Police" can feel scary…until you do your research, after which it makes perfect sense. This does not mean "fire police" or "remove the police department." Essentially what this is calling for is adding MORE resources when we call 911. Just like a fire truck is deployed by 911 dispatchers when something is on fire, and an ambulance is sent when someone is having a heart attack, we can utilize this type of specialized system in so many other instances (e.g. mental health crises, domestic disputes, homelessness, traffic stops, etc.).
Even prominent figures in the police community have been calling for these responsibilities to be removed from the backs of police officers so that officers can focus on the situations that need them. And what's better? Cities like Denver, Durham, New Orleans, Austin, and Seattle have already been using community resources this way, and it's working BEAUTIFULLY! Go check out CCBH's Facebook page where you will find a number of articles about how successfully it's being done.
These causes, "Defunding Police" and "Reinvesting in Communities," are two of the 10 Demands that Black Lives Matter Chicago has identified as essential in order to reduce the criminalization, mistreatment, and violence of the Chicago Police Department towards Black Communities.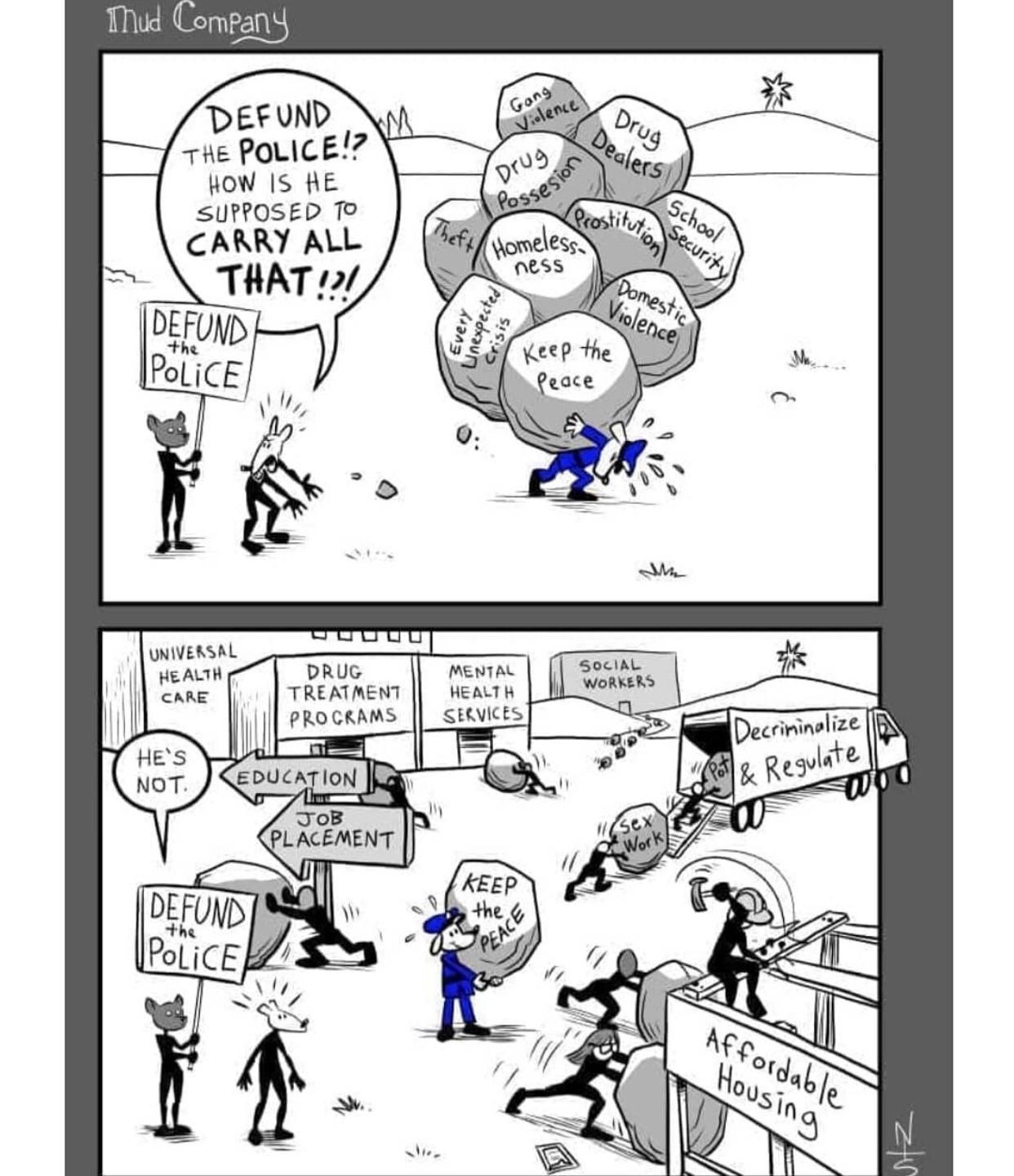 We stand with Black Lives Matter Chicago when asking the City of Chicago to reallocate some of the $1.8 Billion Chicago Police Department Budget and reinvest in these types of community resources. Black Lives Matter Chicago has been working tirelessly on these causes long before we came along, and we want to not only support this organization but amplify their voice and their efforts in this fight. CCBH will be donating $1,000 to Black Lives Matter Chicago, and are asking for help in supporting this incredible organization with a small donation. 100% of donations will go directly to Black Lives Matter Chicago. 
To donate click HERE! Our top 3 donors will receive a special CCBH Self Care Basket shipped directly to them! We will be gathering donations throughout the month of August and will award our top three donors at the end of the month.
THANK YOU in advance for your help in this very important cause! Let's make some positive changes in our city!
We are calling you to take action with us and reach out to Mayor Lori Lightfoot and City Council Members demanding that the budget allocated to the Chicago Police Department be appropriated to other community resources.
Click HERE and an email will be generated and auto-populated with a script, as well as the email addresses of Mayor Lightfoot and all City Council Members. You will just need to insert a subject line, your name, and the name of your Alderman, which you can find HERE.
Defunding Police and Reinvesting in our Communities